A cosmic tune-up for your workday.
RESET is a four-week course created by Jocelyn K. Glei that shows you how to work in a way that is intentional, energizing, and inspiring.

We're on the verge of a burnout epidemic. Almost 50% of Americans say that they are regularly exhausted from work.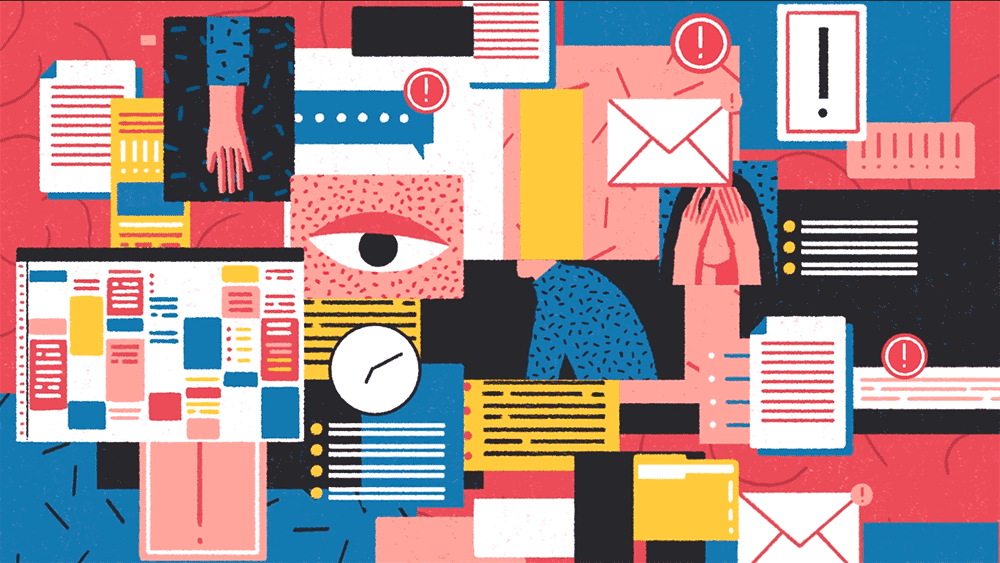 Technology has taught us to work in a way that's unsustainable. We've become so attached to our devices, that we now treat our minds and our bodies like computers — expecting them to operate continuously, without stop.
I created RESET to help us recalibrate the way we work before it's too late. To help us push back against the toxic habits of technology and learn how to work in a way that is sustainable and powerful.

We're in the grip of a more, better, faster mentality that drains our energy and makes us feel like we're never doing enough. 
RESET advocates for a new way of working — a heart-centered approach to productivity that's nurturing, intentional, and inspiring.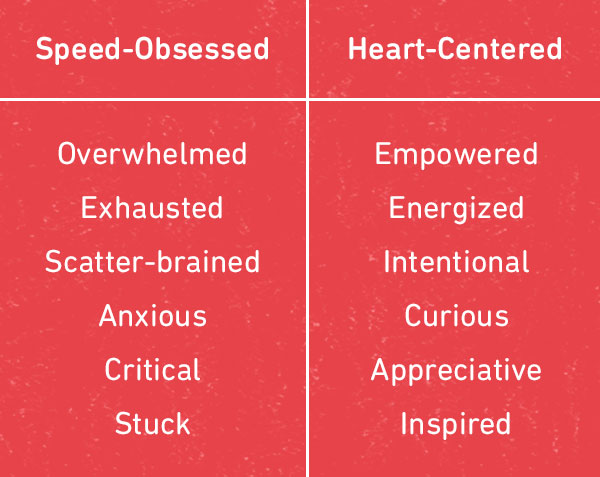 I've studied creativity and productivity for over 10 years. I've also been through burnout and had to rebuild myself in the wake of it.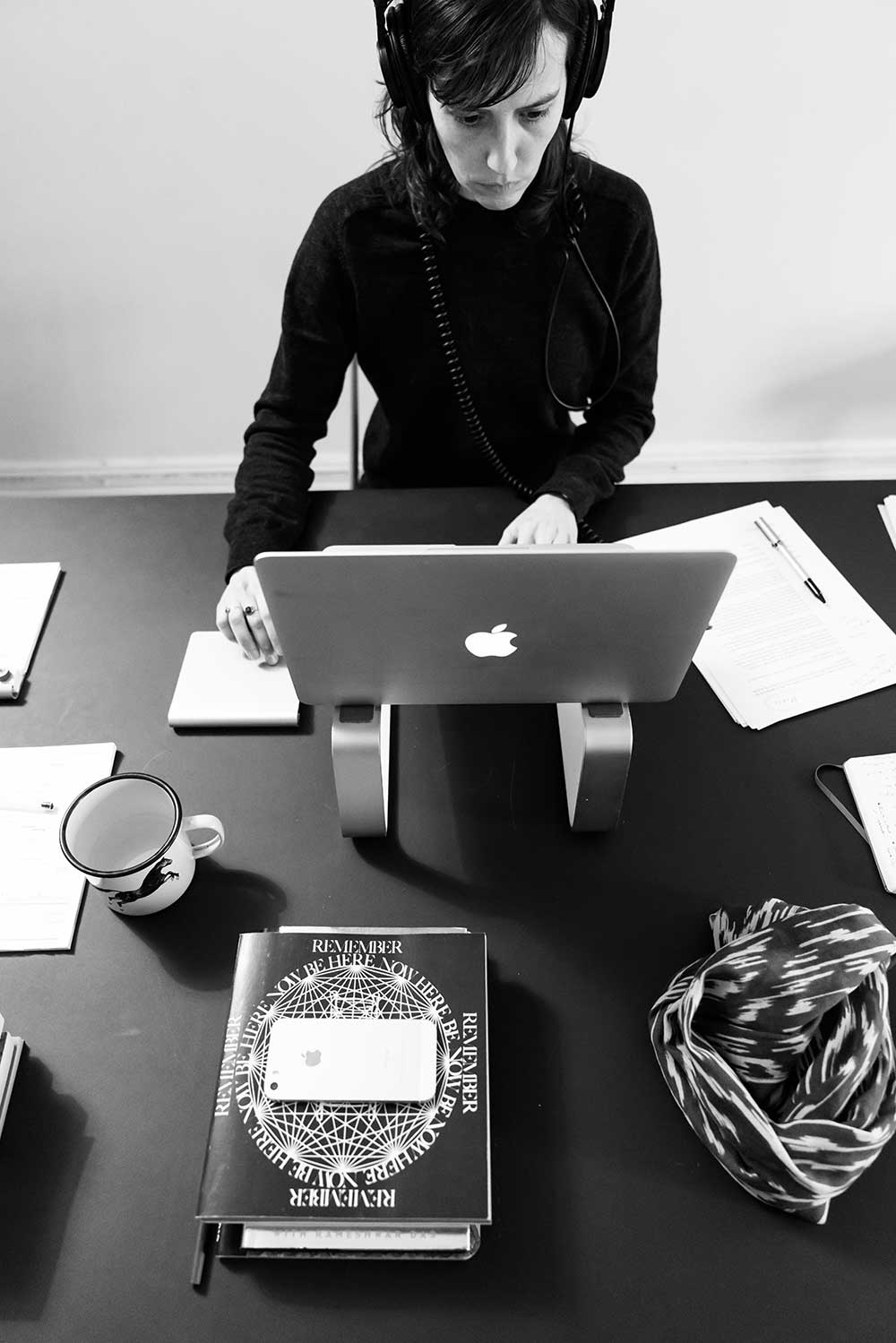 RESET distills down everything I've learned from my years of research in the productivity space and my personal experience with burnout.
It looks past b.s. silver-bullet solutions and shares simple, intuitive approaches that really work:
How to build intention and celebration into your productivity system so that you can stay motivated and engaged on long-term projects

How to align your energy and your attention with the natural rhythms of your body so that you can work with power and focus.
How to set boundaries and say NO so that you can create a safe space for doing meaningful work.
How to open up to creativity, by tuning into inspiration and expression as part of your daily practice.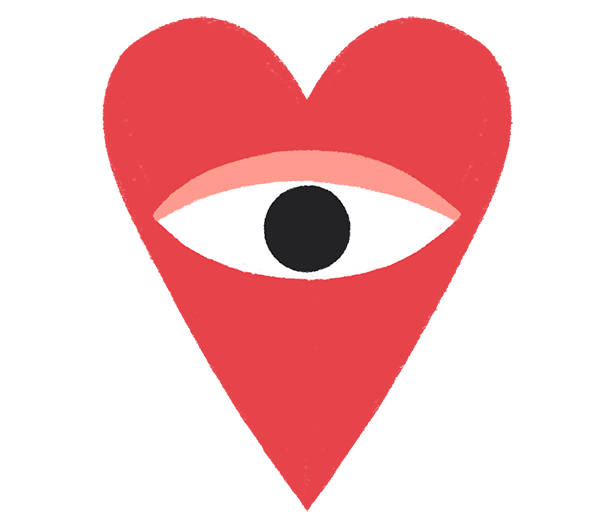 Reset 1: Clear-Eyed Goals
Pursue your goals with grace & tenacity by imagining the obstacles in advance
Reset 2: A Daily Victory Dance
Create a feedback loop for momentum by celebrating small victories every day
Reset 3: Calling in Your Allies
Infuse your process with intention and joy by embracing social accountability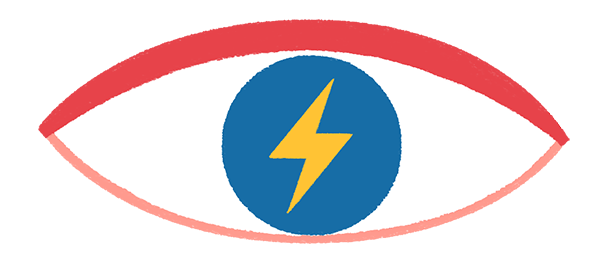 Reset 4: The Golden Hours
Feel energized all day long by aligning your work with your body clock
Reset 5: Effortless Attention
Find flow effortlessly by shifting between the two types of attention
Reset 6: Active Rest
Nourish your creativity by making rest & reflection a daily practice
Reset 7: A Safe Space
Clarify your boundaries w/ technology and liberate yourself from other people's rules
Reset 8: Task Alignment
Align your tasks, your email, and your calendar with the work that matters
Reset 9: Saying No
Free yourself from unwanted commitments by saying "no" with kindness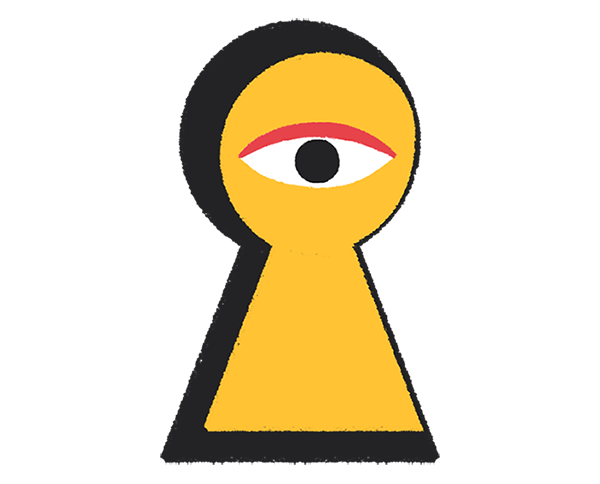 Reset 10: Free-Flowing Ideas
Open up space for new ideas to flow by balancing your inputs and your outputs
Reset 11: Skillful Inspiration
Invite aha-moments through consistent practice and consistent curiosity
Reset 12: 3-D Self-Expression
Tap into your inner voice by expanding your canvas and working in 3-D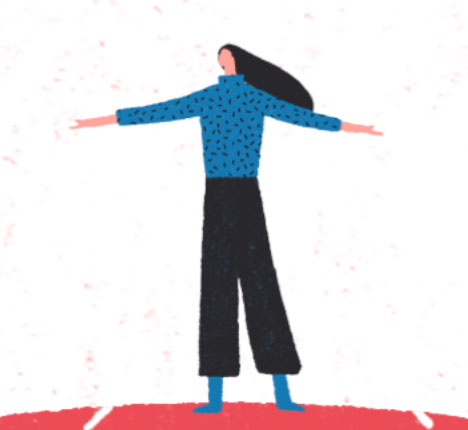 Farewell Integration: Tuning In
Reset 13: Closing Attunement
A final power up to return you to your work renewed & refreshed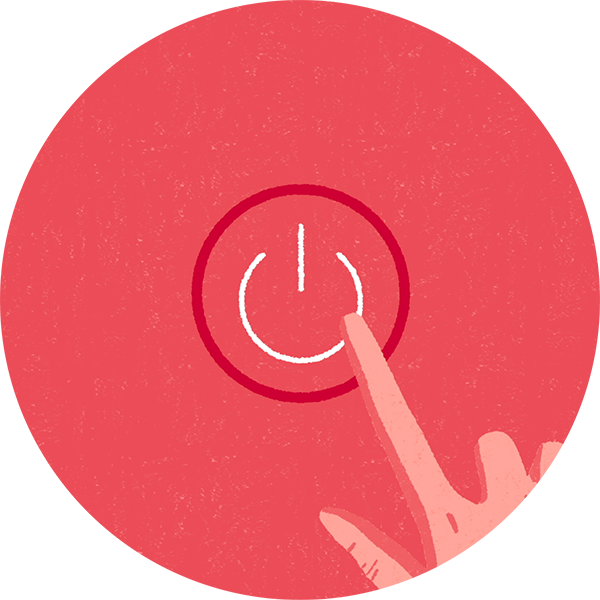 Q&As, Guided Rituals, Meditations
+ 50 On-Demand Q&As
Jocelyn answers students' most common questions in this series of 50 short, on-demand videos that will help you tailor RESET to your workflow needs and creative goals.
+ 12 Reset Rituals
Each lesson is accompanied by a "reset ritual" that's designed to help you embody the material. It includes a reflective prompt and a worksheet that you can use again and again.
+ 4 Meditations
Each phase in the RESET journey wraps with a meditation to help you identify and release old patterns and invite healthy new practices into your daily routine.
+ A Guided Workbook
You'll be guided through the RESET journey via a beautifully designed 63-page, printable workbook with key takeaways, reflections, and worksheets for every lesson.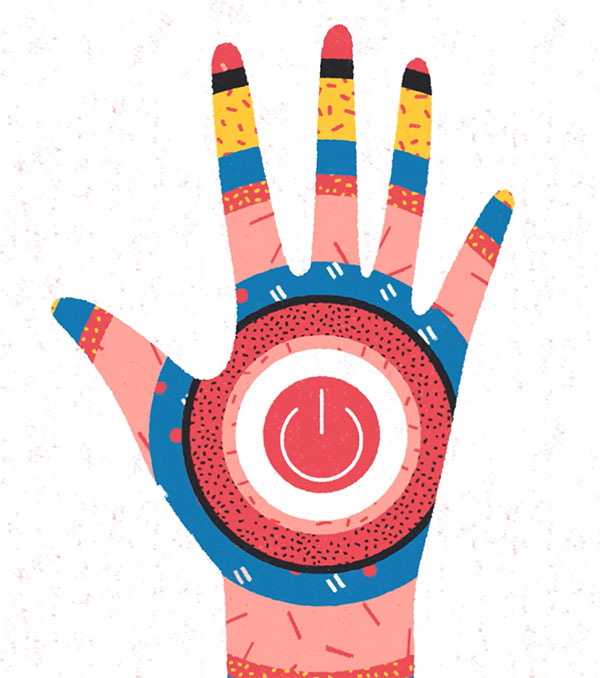 RESET is a self-guided program. Throughout the 4 weeks of the course, I'll provide gentle encouragement via a series of thrice-weekly emails to students. But, ultimately, you are in the driver's seat — what you get out of the course will depend on what you put in.
Work at your own pace. The course is designed to offer you a wide range of tools for support and flexibility, so that you can work at your own pace and get the most out of the materials. While 4 weeks is the recommended pace, you are welcome to go slower or faster.
Course access for life. Once the course opens and you receive your login details, you will have access to all of the RESET materials immediately and forever. Access is not limited to 4 weeks.
Still have questions? Check out the FAQ.

Share your email, and I'll send you a newsletter & mini-podcast series on why we fall into burnout, what productivity shame is, and how RESET can help you transform the way you work.
You'll also get a sweet discount code. : )

A 2-minute course overview:
What the course will do for you
Outline of the core concepts
The look & feel of the lessons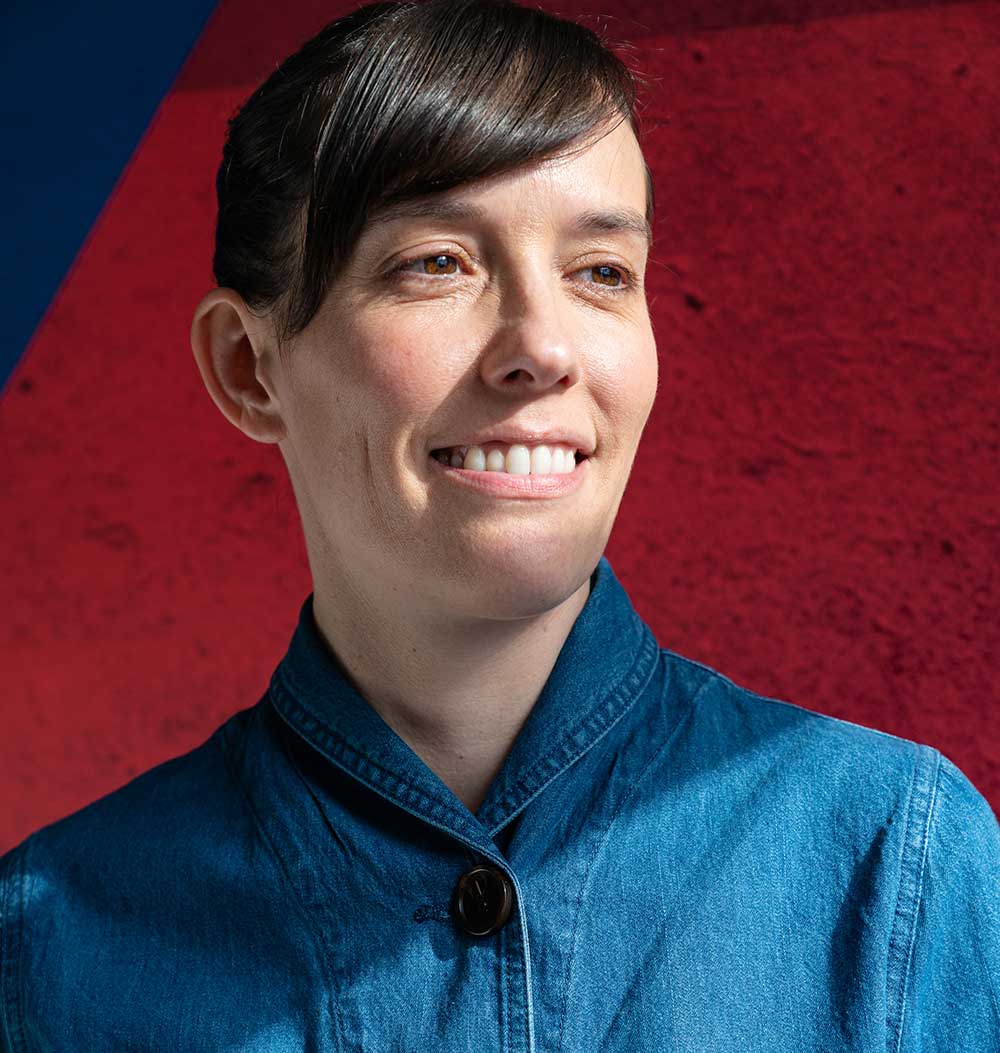 Over the past 10 years, I've created one of the world's top creative conferences, a bestselling book series, and a podcast with over 3 million downloads.
In the process, I've spoken to hundreds of top researchers, artists, and entrepreneurs, and been through my own "busyness burnout" and recovery as I pushed a series of ambitious creative projects out into the world.
Now I've taken all of that research and hard-won personal experience and distilled it down into RESET, a transformative, 4-week course that will put the power of your workday back in  your hands.
Over 1500 students have been through the course since its inception. Many have told me that the experience was quite healing — that it gave them the tools, and the permission, to work in a calmer, more sustainable way. But you don't have to take my word for it. Here are a few kind remarks from past students:
I feel much more relaxed and in control of my workday. I no longer feel overwhelmed, inadequate, frantic, or like I'm missing something. I've taken a mountain of other productivity courses, but RESET is the only one that has helped me achieve this feeling.
In the wake of taking the course, I feel a greater sense of spaciousness and permission to make room for what matters to me. I also knocked off a project that had been weighing on me for two years, and I feel more grounded, compassionate, and clear-headed.
RESET is thoughtful, evidence-based, and kind. I've struggled with varying degrees of burnout, perfectionism, anxiety, lack of motivation, and people-pleasing over the years, and this course addressed all of these challenges, and more.
This is the one course that didn't promise to change my life and actually did. When I started RESET, I was feeling bogged down with work I no longer enjoyed, and I had no idea how to visualize my next creative path. The course helped me clear out the clutter and get my priorities in order. Now I feel like my work is worthwhile.
This course is a gift. It made me realize that I have much more control over my time and priorities, and helped me set boundaries and change my relationship with email, social media, and my calendar. Literally life-changing.
RESET mends the dissonance between tiny tasks and big dreams. It helped me see a path forward and gave me the tools to refine my process as projects unfold. I feel like I'm accomplishing more and understanding what is possible to ask of myself in a given workday. Daily tasks feel meaningful even if they are small actions.
RESET is truly one of the best investments I've made in myself in a long time.
Nourishing, helpful, thoughtful, beautiful — this course over-delivers in every way.
12 video lessons. At the core of the RESET program are 12 video lessons, which are each about 15 - 20 minutes in length.
50 on-demand Q&As. Jocelyn answers the most common questions from RESET students about how to tailor the course concepts to your needs.
16 rituals & meditations. 12 "reset rituals" and 4 guided audio meditations help you truly integrate the learnings and recalibrate your workflow.
63-page workbook. A gorgeously designed printable workbook offers reflections, worksheets, and bulleted takeaways for every lesson.
Audio mp3s & transcripts. Transcripts and audio are available for every lesson to give you a variety of ways to engage with the content.
Over 7 hours of video content. From the lessons to the Q&As, RESET provides over 7 hours of video content to help you transform the way you work.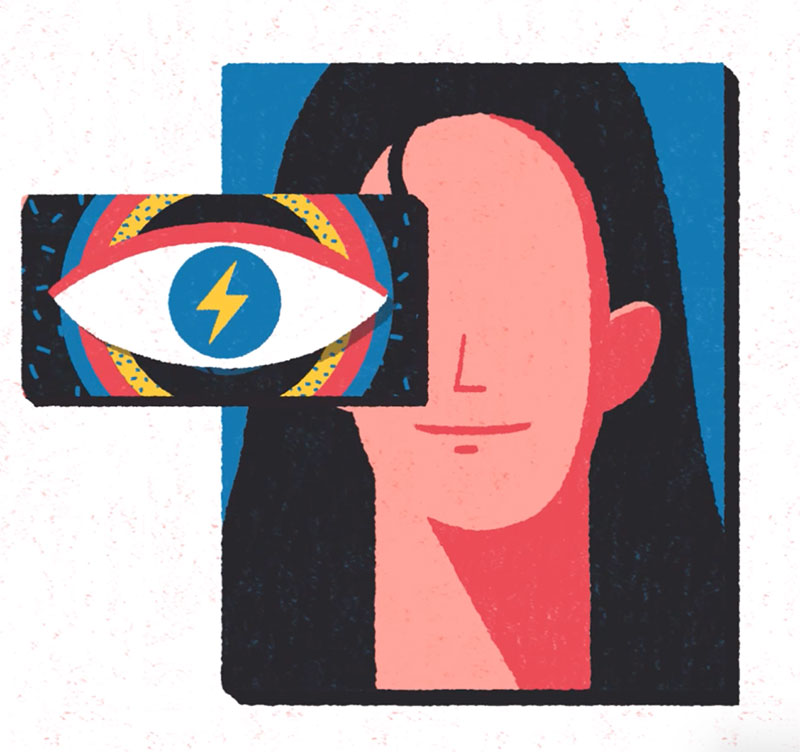 How long do I have access to the course? You'll have access to the materials forever. While four weeks is my recommended pace, you can move through the lessons at any speed you like, and revisit them at any time in the future. They're part of your toolkit.
How long does the course take? 12 video lessons form the core of RESET — each lesson is about 15-20 minutes long. In total, watching all the videos takes just under 4 hours. Additional materials, like the "reset rituals" and the deep catalog of on-demand Q&As are self-paced so it's all about how much you want to put into the course. My recommendation would be to set aside at least 2-3 hours a week to do your coursework.
Will I be able to ask you questions? I recently revamped the course to record almost 4 hours of brand-new Q&A video content. I've taken the most common questions asked by over 1,000 students — questions that will likely be on your mind — and recorded detailed answers. All of these Q&As are available to you in video and audio format on-demand, on your schedule.
Does the course include "live" gatherings? All aspects of the course are available to you on-demand from the moment you get your login information. In previous iterations of the course I had some live elements, but I found it was hard for hundreds of people across different time zones to attend. I've now made all content available on-demand so there's no barrier to you accessing 100% of the material at the times most convenient for you.
If you still have questions, please email me directly at
reset@jkg.co
.

Are you ready to break free from "grind culture" and leave burnout behind?
Share your email, and I'll send you a newsletter & mini-podcast series on why we fall into burnout, what productivity shame is, and how RESET can help you transform the way you work.
You'll also get a sweet discount code. : )
RESET puts the power of your workday back in your hands.