Course Dates: January 3 - February 6, 2024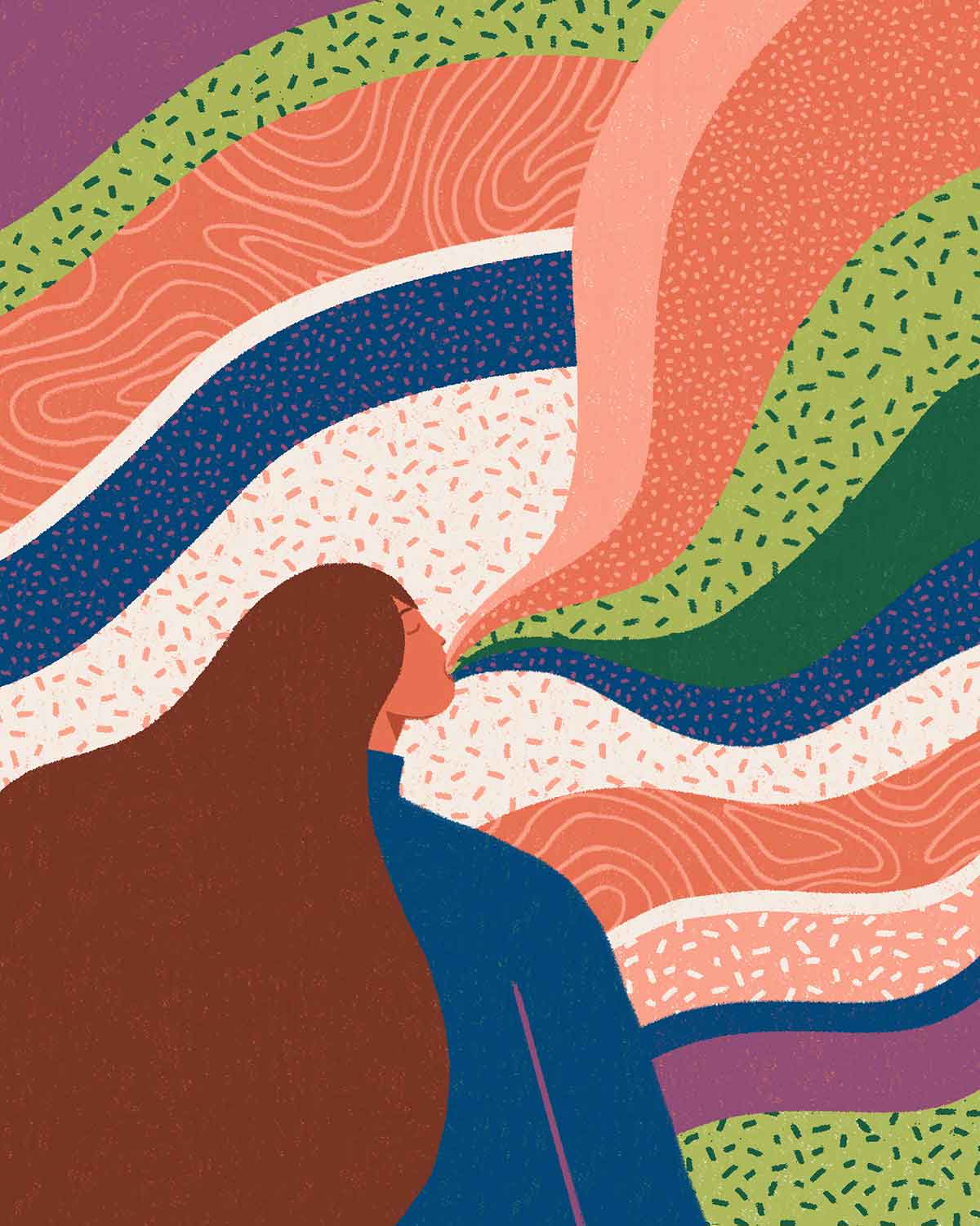 A sacred practice space for honoring your self-expression
Led by Jocelyn K. Glei, Finding Your Voice is a four-week journey into honoring your self-expression on a deeper level. Through talks, integration sessions, guided energy meditations, and journaling work, we will explore how to:
Cultivate ideas, tools, and practices that support a more expansive, empowered approach to self-expression
Release old conditioning around not being "allowed" to speak and/or needing to be more "qualified" to share your truth
Trust yourself to step fully into your voice and let your unique ideas & offerings flow freely

It's time to release the cultural conditioning that has kept us quiet, waiting for permission to express ourselves fully.
Over the course of our lifetimes, many of us have experienced cultural conditioning that was designed to suppress the voice. As a result, many of us struggle to feel that we are "allowed" to say the things that we want to say. We feel that we need to be granted some kind of permission to speak from our hearts or to speak from experience. We feel that we need to accrue more expertise, or present ourselves in a more palatable way, or cultivate more confidence in order to deserve an opportunity to express ourselves.
I know because I felt this way for a good portion of my career. I spent decades working behind the scenes as a successful editor and events producer — helping others to refine their voices and their prose, helping to put others onstage to speak. Meanwhile, behind the scenes, my own ideas were percolating, things were welling up that wanted to be said, but I was suppressing my voice. I was afraid, waiting for more confidence to magically arrive or for someone to grant me permission to speak. Eventually, I realized that the only person who could "anoint" me was me. That the only way I could learn how to give myself permission to speak was to start speaking.
Now I want to share what I've learned about opening up that space of permission with you. If you are feeling called, I do hope you can join me. The world needs your voice, and this course is a space that will welcome its expansion.
—Jocelyn

Finding Your Voice is a good fit for you if:
You want to cultivate a deeper, truer, freer relationship to your ability to express yourself
You are feeling called to inhabit your self-expression in a "bigger" way — perhaps moving into teaching, speaking, leading, podcasting, performing, writing, activism, etc.
You know you have a unique offering to make, but you're struggling to feel confident or qualified enough to share it
You have been operating quietly "behind the scenes" and are feeling pulled to step into the limelight and share a new message
You feel a deep stirring to speak your truth but you're not sure how to go about it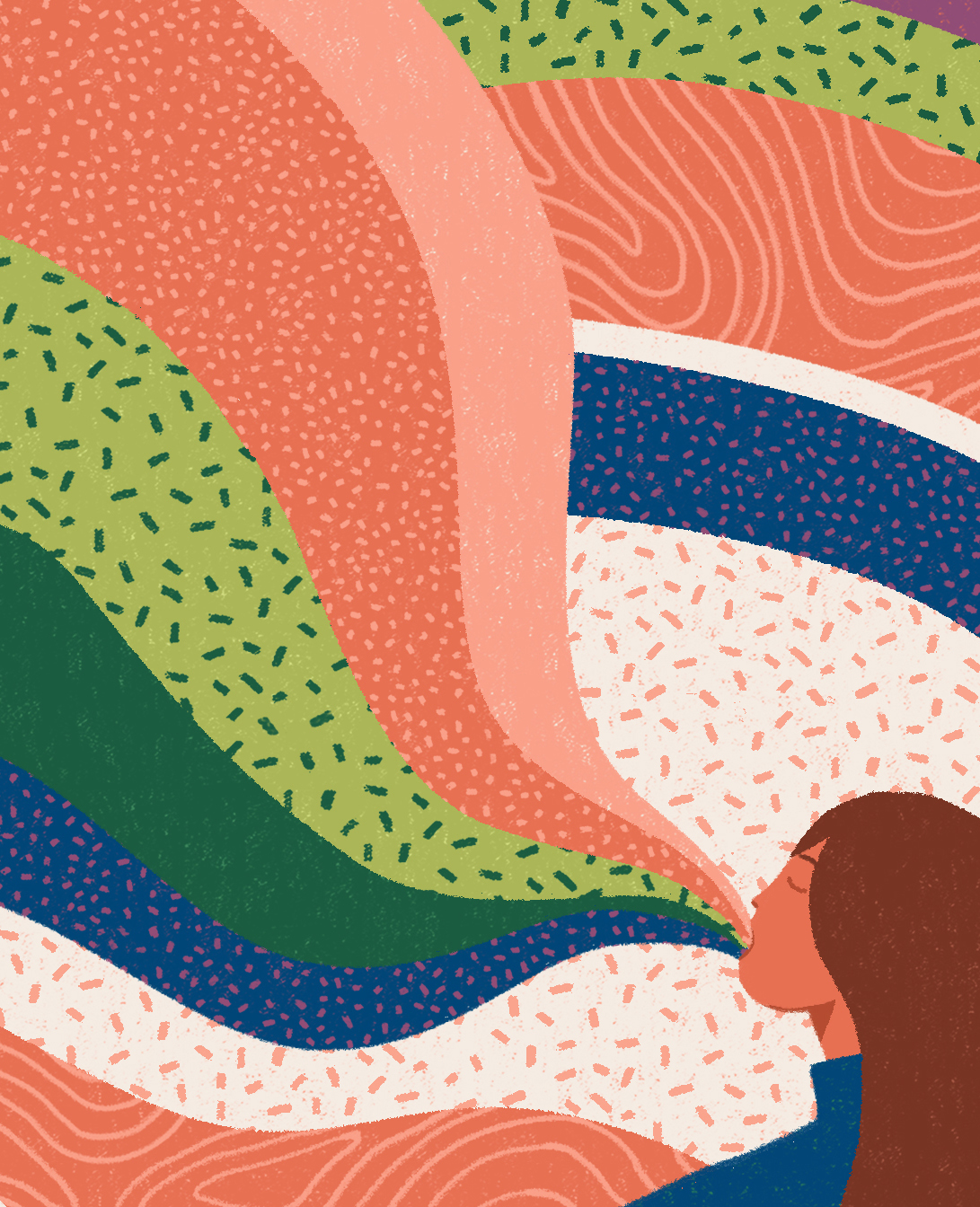 Early Bird Special: Save $30 through Dec 15th with code "FREETHEVOICE"
OPENING: Creating a resonant space for sacred self-expression
We'll explore the limiting beliefs that we carry around self-expression and how they might be holding us back so that we can begin to create a new, more expansive, resonant space for you to reconnect with your voice.
TRUSTING: Feeling your truth gathering within you
We'll look at practices for tuning into your truth (aka "what wants to be shared") by following the breadcrumbs of intuition, asking juicy questions, and taking notes as inspiration and ideas flow in.
CENTERING: Allowing yourself to step onstage
We'll consider the conditioning we have received around who is "allowed" to speak, to teach, to perform, and to lead — and how we can recognize and honor our own unique experiences as an urgent and valuable offering.
* Note: No one is going to make you get "onstage" — this is a metaphor! : )
EXPRESSING: Letting your offerings flow freely
We'll explore how to let go of our cultural obsession with mastery and expertise and feel into more experimental and liberatory ways of sharing our gifts that are rooted in self-trust and valuing our own experience.
Talks & Integration Sessions
Each week, we'll gather for a two-hour session where I will deliver a talk interspersed with journal prompts, breakout groups, meditations, and other embodied activities.
* All gatherings are introvert-friendly! Breakouts and other group activities are always optional with a "self-guided" alternative provided.
Each talk will be accompanied by a "voice ritual" — an embodied action that is designed to help you practice and integrate the ideas, insights, and tools that I am sharing.
Guided Energy Meditations
Each week I will send you a guided energy meditation, in podcast format, to help you gently explore how to remove old blocks and open more space for self-expression in your energy system and in your body.
Each week, I'll provide contemplative journal prompts to help you identify and explore old conditioning around self-expression and open up space for stepping into a new approach.
There will be a lightweight community space for those seeking deeper connection, where students can share commentary, links, and ideas with each other as the course unfolds.
Lifetime Access to Materials
Although the "live" portion of this course will last a little over 4 weeks, you will have access to all of the content and materials from Finding Your Voice forever. The content will not expire.


All gatherings will take place on Zoom.
—
Opening & Orientation
Wed Jan 3 @ 6:00-7:15pm EDT
Talk & Integration Session
OPENING: Creating a resonant space for sacred self-expression
Tue Jan 9 @ 6-8pm EDT
Talk & Integration Session
TRUSTING: Feeling your truth gathering within you
Tue Jan 16 @ 6-8pm EDT
Talk & Integration Session
CENTERING: Allowing yourself to step onstage
Tue Jan 23 @ 6-8pm EDT
Talk & Integration Session
EXPRESSING: Letting your offerings flow freely
Tue Jan 30 @ 6-8pm EDT
Gratitude & Closing
Tue Feb 6 @ 6-7:15pm EDT
I've fielded a variety of questions from folks who want to participate but can't make the live sessions. Here are a few things to consider if this is you:
—
Students in similar time zones can coordinate "replay parties."
Where the option is available, I will connect students in similar time zones so that they can coordinate their own "replay parties" to watch the recordings together and create engagement & accountability.
All live sessions will be designed to work well for independent study on replay. Gatherings will be a combination of lecture, journaling, Q&A, meditation, and light breakouts. They will be structured so that you can easily follow along with the recording at home and participate solo. Any breakouts will also double as solo journal prompts that you can move through on your own.
You can ask me questions offline and in advance.
If you have questions about the material but can't attend a live session, you can send your questions to me via email or voice memo. 
Early Bird Special: Save $30 through Dec 15th with code "FREETHEVOICE"
Hi, I'm Jocelyn, host of the Hurry Slowly podcast, and your guide for this journey into sacred self-expression.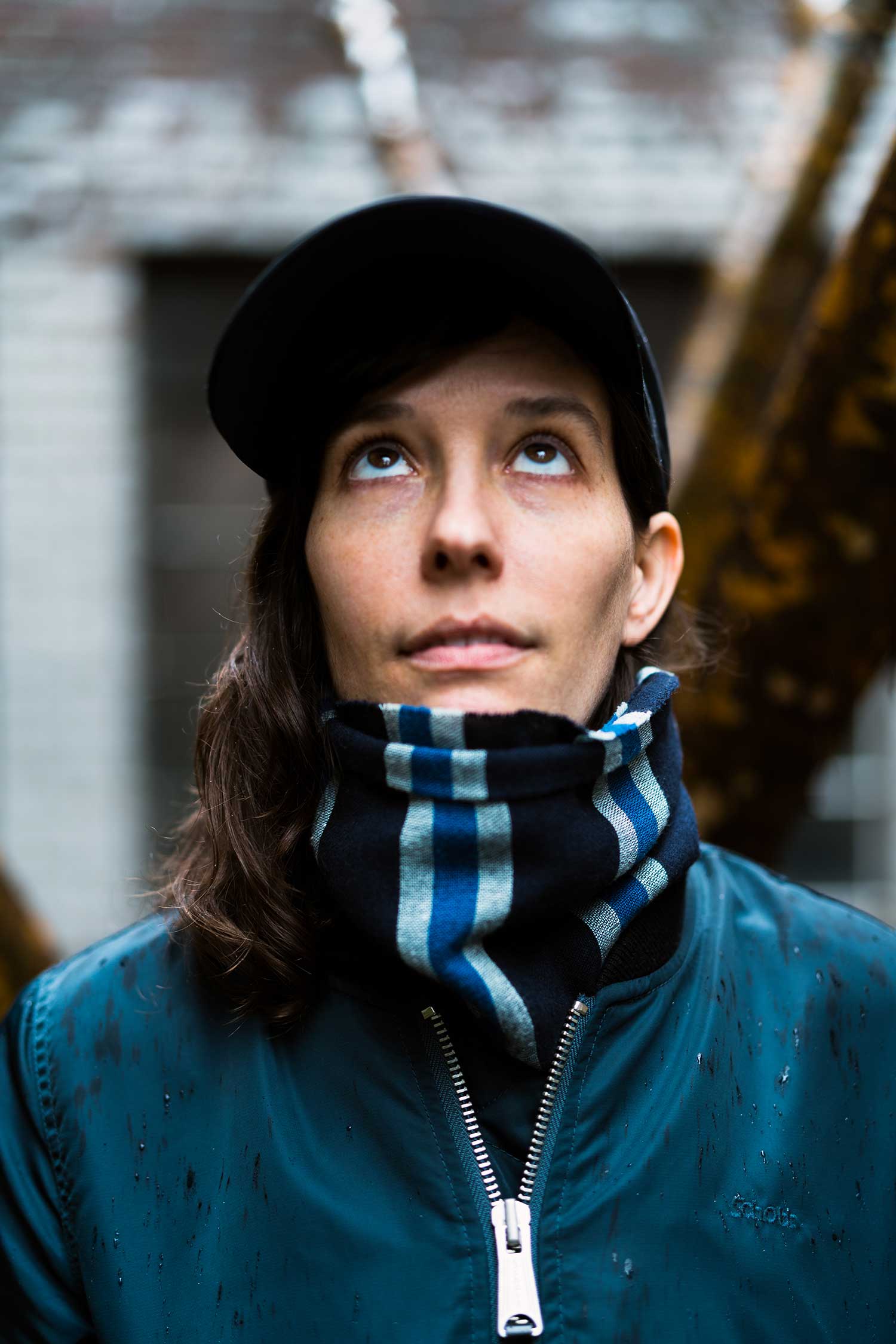 Prior to stepping into my own voice more fully, I had the honor of helping many others cultivate their voices. I was the founding editor of 99U, a Webby Award-winning editorial website for creatives, and the executive producer of the 99U Conference, as well as editor of the bestselling 99U book series, including Manage Your Day-to-Day, which has sold over half a million copies.
After I left that role, I realized it was time for me to step out from behind the scenes to inhabit my own voice, to put myself "onstage" as I had so many others when I was curating conferences. I started by launching a blog, then a newsletter, and then, in 2017, I launched my Hurry Slowly podcast, which now has over 3 million downloads. At first, I only did interviews on the podcast but, as I became more comfortable, I began to share more of my own words, thoughts, and perspectives. By 2019, I felt ready to expand my relationship to my voice still further and decided to teach my first course, RESET.
Since then, I have continued to expand into my role as a guide and teacher, creating a series of online courses — RESET, Hi-Fi, Radiate, Tender Discipline, and CHANNEL — which thousands of folks have participated in. Alongside these pursuits, I have been practicing energy work and immersing myself in various healing modalities for many years.
With Finding Your Voice, I am excited to share the ideas and tools that I have collected on my journey to help you find more spaciousness, trust, and freedom in expressing your own unique gifts.
Why I'm a trustworthy guide:
Over the past five years, I have taught thousands of individuals across various programs. Here are a few of the kind words they have shared about previous courses:
"This course helped me make space to launch a scary/exciting project I'd been ruminating on for three(!) years. It fostered a culture of allowing that made releasing the project feel natural, joyful, and abundant."
—Lucy B.—
"Hand on heart, life is better after this course. I wouldn't have thought an online experience could be so connecting and intimate and alive and fun."
—Alice R.—
"This course came at the perfect time for me. The tools I gained have helped me create a new vision for myself. I'm excited and optimistic for the first time in years."
—Karoline S.—
"After taking Jocelyn's course, I am feeling more tenderness, acceptance, and a kind of zingy new energy. There is much more love and sweetness in my inner dialog. It was a game changer."
—Zoë S.—
"Jocelyn brings a great deal of vulnerability to her communities — her gatherings always feel very welcoming to me."

—Francesca B.—
"This is the best course I've ever taken. I feel the effects will be far-reaching and long-lasting. It has been transformational and helped me heal."
—Cara L.—
"Jocelyn's course entirely reframed how I approach my own creativity and others. It was a truly seismic shift — it opened me up in ways I hadn't anticipated."
—Robin D.—
"I can't thank Jocelyn enough for this experience, it has truly and deeply changed me in ways I had never thought of before. It will have some really long-lasting effects on how I live my life, run my business, and raise my children."
—Anna M.—
"Jocelyn's courses talk to your brain and your soul, and you are guided to come up with the answers to what works for you. After taking this course, I am learning to trust myself to relinquish micromanaging my work, which ironically, is allowing it to be more productive as well as pleasurable."
—Lee B.—
"I trust and appreciate Jocelyn as someone who can guide me closer to myself — and as someone to help me navigate this world. It's not possible to fully describe what this course has meant to me, but I will say it truly has been a life-changing experience."
—Ashley B.—
"This course is the most humanistic method for professional development that I have ever experienced. It brought me energy and calm by reminding me of how much power we already possess."
—Jesse C.—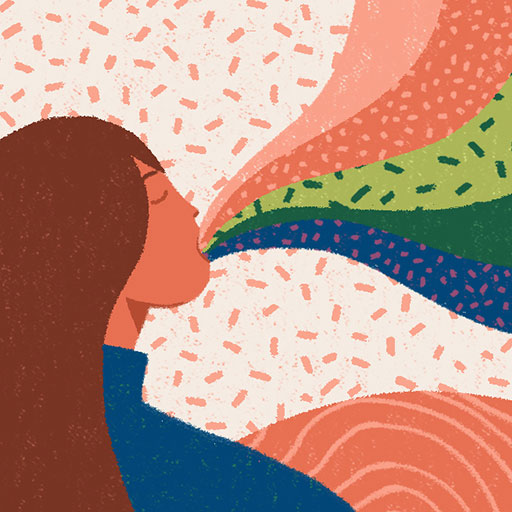 Four 60-minute talks on how to move into more expansive self-expression
Four 60-minute integration sessions with prompts, meditations, and group exercises
Four 30-minute guided meditations to open up the throat chakra (e.g. the energy center of "self-expression")
Weekly "voice rituals" to help you integrate and embodied the concepts being shared
Weekly journal prompts for deeper reflection

Will gatherings be recorded?
Yes, all of the integration sessions will be recorded and shared with participants afterwards, and all talks and meditations will be delivered as high-quality podcast recordings.
What if I can't make some of the meeting times? 
I'll share both a video recording and an audio podcast version of all gatherings so it will be easy to "catch up" on the content if you have to miss a session or two. Pluse, you'll have access to the content for life. (See more below!)
How long will I have access to the course materials?
You will have access to the course materials forever. While the "live" run-time of the course is four weeks, all of the materials (talks, meditations, etc) will be available to you on the course website for the lifetime of the course.
How much time should I set aside for the course?
As with anything, you'll get out of the course what you put into it. I would recommend setting aside two hours for each talk & integration session — whether you attend live or watch the recording — plus an additional 1-2 hours per week to engage with the journal prompts, meditations, and rituals that I provide.
How much does the course cost?
To make the course as accessible as possible I offer three pricing levels: Share-the-Love $399, Full Price $349, and Need-Based $229. I also offer payment plans. You can learn more about the cost and your options on the registration page.
If you still have questions, you can email me at voice@jkg.co.
Wishing you confidence, full expression, and joy!
✨